just cre8
had an online crop this past weekend, and i was able to get some layouts done, as well as an altered book in a short amount of time. so here they are:
the altered book instructions came from
jessi lute
in innisfail - we still need to catch up for a coffee one of these days when i'm in the red deer area...
i turned this into a bit of a fantasy/future dream book for myself. love the fabric pages!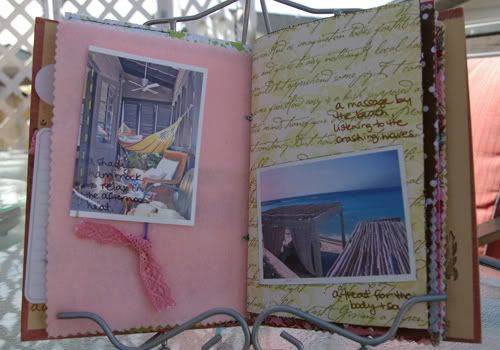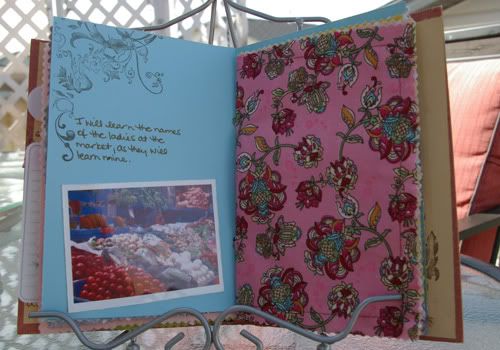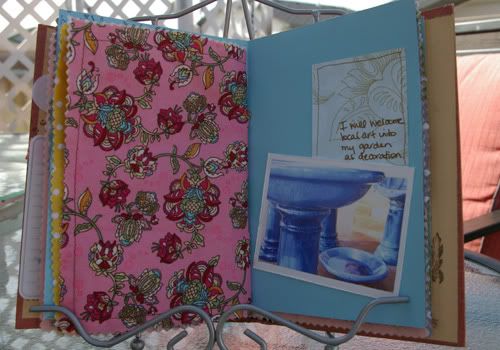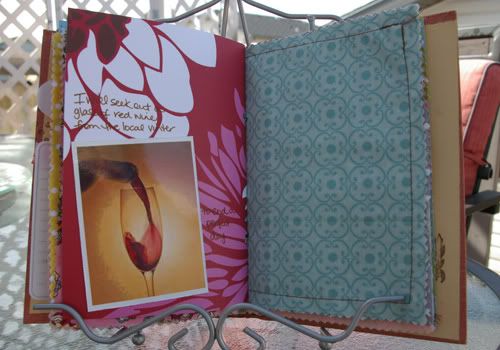 i'm not finished with it yet, but because i love it so much, i'm sure it won't take me too long to do... i also forgot that 8 pages, folded in half, double sided makes 32, not 16 like i first had in my head... oops!
next up, a "recipe" to make 4 layouts, consisting of 4 patterned papers, 4 - 6 sheets of cardstock, and a few embellishments and letters. super easy, and all done in about a hour and a half. still need to add some journalling, but these layouts are all for our last trip to mazatlan and coordinate with what i've already done.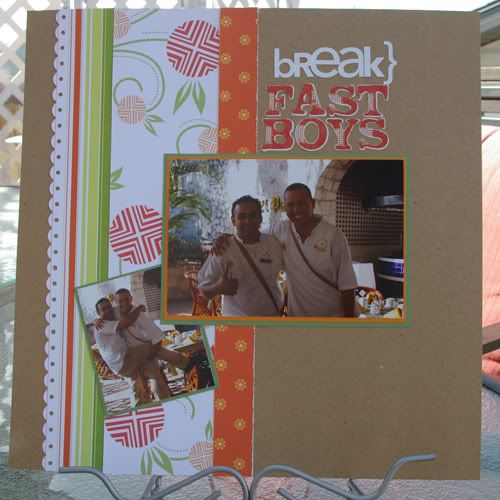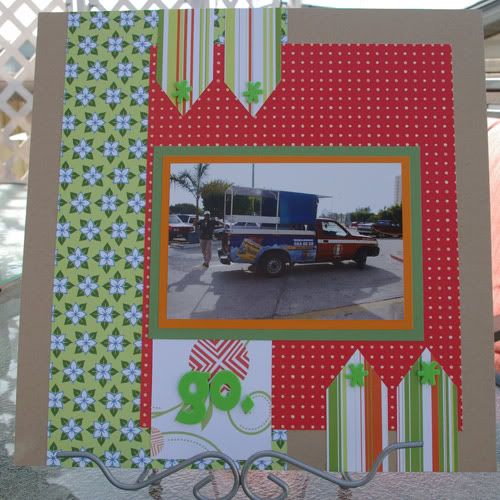 then another layout, the challenge was to do it in 30 minutes or less, the only time not counted was choosing the picture. i had the papers on my desk already from my book project, so was able to put this together in about 15-ish minutes.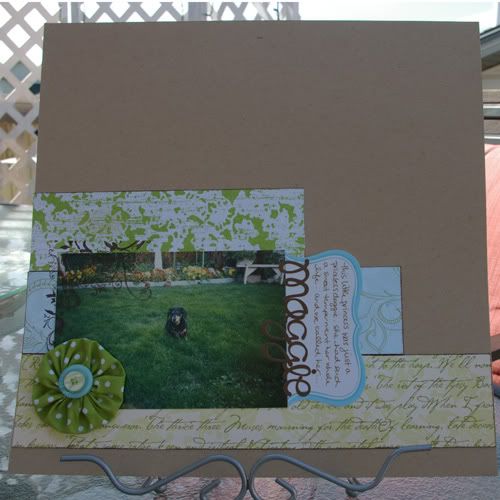 and this super cute little sign for my scrapbook room!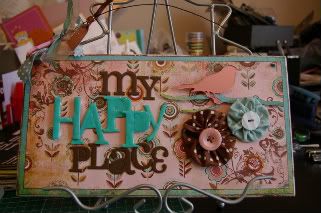 and the last challenge i was able to finish, was to use chipboard as is, no paint, ink, paper, nothing. just plain.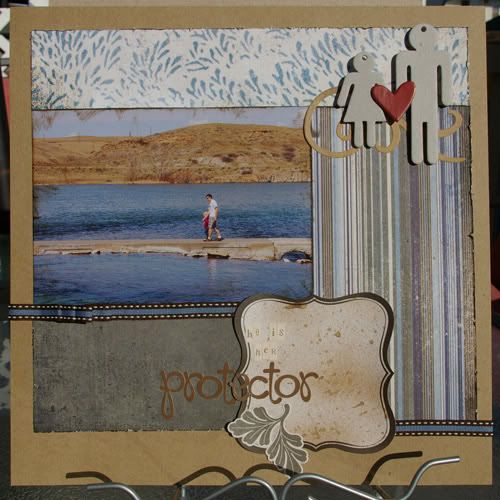 i love the photo in this one of ds and my niece, walking across the world's shortest river in great falls at easter.
thanks for looking!